Skip to main content
Committee Election 2023 – Rolando Campos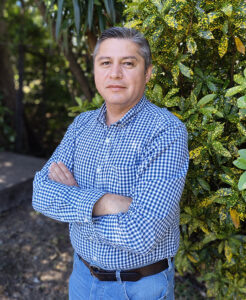 I believe travel is the most powerful tool our generation has. It is almost magical; it erases borders and creates opportunities for all, it preserves natural resources and is crucial to developing rural areas in Latin America – it literally has the power to build schools and generate smiles. Sustainability in travel must be the guiding force in all our actions.As leaders in travel to Latin America, we are all required to contribute to making sure we not only provide a responsible travel experience for our clients, but also work to create new experiences and explore new ways of mitigating the effects of exploitation and overtourism.
My name is Rolando, I am from Costa Rica, and I have had the privilege of being part of the travel industry for 30 years, during this time I have worked in product development, marketing, and sales at one of Costa Rica's leading DMC's. This has provided me with the vision and insight to understand the travel industry in all its different forms. I have witnessed first-hand how Costa Rica has gone from being an unknown tourist destination to becoming one of the most popular in the world, which has had and continues to have a direct impact on the development of our country whilst preserving our natural resources, contributing to us being recognized as a world leader in sustainable tourism.
It is imperative that buyers and sellers in the tourism industry work together to design strategies to continue a path of growth under a sustainable vision, always motivated by the satisfaction of tourists and having a positive impact on the life of local communities and habitats. It is our duty to shape the future of travel in Latin America with a clear objective that what we do today will impact the future.
error:
Alert:
This content is copyright protected