Skip to main content
Committee Election 2023 – Simon Heyes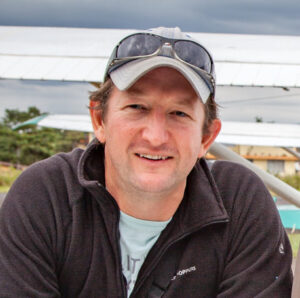 Querido LATA membership,
I've thoroughly enjoyed being part of the LATA committee these last 2 years, contributing in a small but heartfelt way to this association that I love.
In terms of experience I lived in Venezuela and Chile in the 90's before working as a specialist tour operator for over 10 years; later founding Senderos in 2004 to provide UK-based Marketing and PR to small, characterful hotels, conservation lodges and expedition vessels in Latin America.
In addition to the region in general, a particular obsession of mine – of all of us at Senderos – is sustainability and I passionately believe in tourism's commercial value to conservation and culture as well as LATA's unique supporting role between the UK and Latin America. Making connections and working together – radical collaboration – is vital in our urgent progression to combat climate change as well as doing better business.
If you decide to give me your vote I'd be very proud to continue representing the membership on the LATA committee.
error:
Alert:
This content is copyright protected