Skip to main content
Committee Election 2023 – Kevin Begg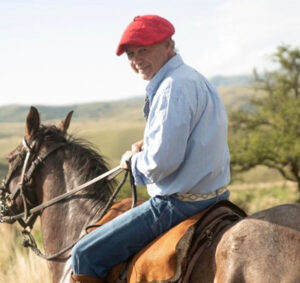 Kevin has led the "Los Pots" team for the last twenty years, striving to create an independent and exclusive experience which is unlike any other of its kind in Argentina. His dream has been to create a space for those who wish to merge adventure, culture, history, and sustainability in one trip, encompassing all the best of travel but not in a traditional hotel destination format.
Born and brought up on the Estancia, Kevin was then educated in the UK and worked in finance in for twenty years. Specializing in Latin America, he visited all corners of the continent. He returned home to start his own South American adventure in 2001. A long-standing member of LATA, Kevin has lived the development of Argentine Tourism through his family's involvement over many decades.
Kevin is passionate about his horses, his dogs, responsible farming, and his wine cellar!
error:
Alert:
This content is copyright protected