Skip to main content
Committee Election 2023 – Ignacio Ocampo
Hola LATA Family,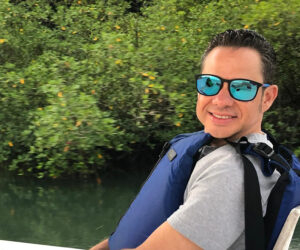 My name is Ignacio Ocampo, Commercial Director of Costa Rica Sun Tours. I would describe myself as joyful, dynamic and optimistic. I am your point person for any marketing and sales strategies, fam trips and site inspections, new product development and general promotion of Costa Rica!
I have over 33 years of experience across a wide spectrum of the travel industry. I´ve worked in hotels, for large and small tour operators, rental car agencies, at tourist attractions, for NGOs, and with hospitality marketing companies! Much of my work has led me to participate in world-wide travel shows and my greatest pride is clearly the business relationships turned long-lasting friendships I´ve made.
I would love to be part of the LATA Committee and it will be a great honour. I am currently and have been for many years, part of the Board of Directors of Grupo Pro Imagen FUTUROPA, a non-profit organization, with 120 members (Accommodations, Tour Operators, Attractions, Rent a Cars, among others) that promotes Costa Rica worldwide. I hope I can bring some of my knowledge, ideas and improvements to our group, and I do understand the commitment that implies being part of the Committee.
Thank you for time and this opportunity, I hope you consider my nomination.
error:
Alert:
This content is copyright protected