Skip to main content
Committee Election 2023 – Eugenia Solano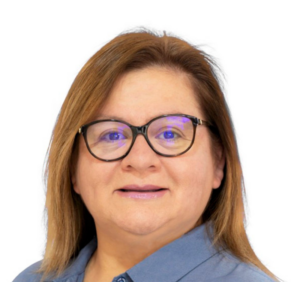 Eugenia has worked in fast-paced entrepreneurial environments for most of her career. She has vast experience with small to mid-size businesses, and a passion to deliver complex client solutions, from conceptualization to completion. A perfectionist, she stays within budget, delivers on time and her results are always above the anticipated profit percentage.
Having worked in the Event & Meeting Planning field alongside some of the best possible mentors, Eugenia joined the TAM Travel Corporation team and was given the opportunity to excel to whole new levels. TAM provided her with better resources and immediately she started taking on larger roles, more responsibilities and complex projects within a variety of organizations. The nature of her job often requires travel; at times, it's been as part of a team producing an event, and sometimes she's been in charge of the overall project – a 'sink or swim' test, if you will.
Her sociable personality allows her to have instant chemistry with the teams she works with from all the world. She welcomes the challenge every time, which has resulted in her immense strength and extraordinary leadership skills. Working in and producing special events in an ever-changing destination like Costa Rica has taught her to be resilient, creative and self-reliant. Eugenia's experience brings a diverse set of skills to her position at TAM Travel Corporation. She has management experience, from back when she ran her own business and worked as an independent planner. Ever since, she has loved producing programs and events for clients in a collaborative environment. Also, having worked in non-profit, health, education, and arts organizations have helped
her acquire the necessary skills to manage wieldy corporate structures with complicated teams.
error:
Alert:
This content is copyright protected